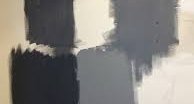 13
Aug
I've looked at life from both sides now.
From win and lose and still somehow
~Joni Mitchell
In the MICE industry, we are generally split into buyers and suppliers. We either provide the business (buyers) or offer the venue/product/service (suppliers).  Most people pick a side at the beginning of their career and stick to it.
I have noticed that there are two new trends:
1.      People who cross to the "dark" side – which is simply defined as the side that you haven't spent the bulk of your working life in.
2.      People who straddle both sides – serial entrepreneurs who have both their own small or not so small agencies as well as who are either running venues or selling tech or product.
I crossed to the dark side a couple of years ago, well actually I am in the grey zone between the two as I work both as a buyer and a supplier.
Crossing sides is a valuable exercise. You go in with a wealth of understanding whichever way you go, be it:
Buyer  to  Supplier
or
Supplier to  Buyer
Being in that grey zone is, for me, the best of all worlds. While in a darker shade of grey because I sell more than I buy, I gave up going to things hosted (trade shows, FAM trips etc.).  I learned that there is another world of networking in the MICE industry.  One where buyers and suppliers go to really do business. We tend to drink more caffeine than alcohol but that's fine.  If I want to have a glass of wine, quite honestly I would rather do it with a friend or colleague rather than with 50 people who don't really want to talk to me because I am "the competition!
Having the experience of being on both sides means that I have a richer knowledge of what the industry is looking for. As I continue to buy, albeit a much-reduced volume, I keep my fingers on the pulse of that side of the industry which makes me a better sales person and a better trainer.
The sales staff at both Dezika and CTS have been on one or both sides of the travel industry and or MICE Industry. We get it! We can help your company become more efficient and cost-effective by listening to what you want in terms of reporting and commission and fee collecting and then catering to your specific needs.
For further information – Rachellejv@dezika.com