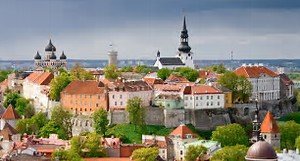 25
Jul
I am taking a brief holiday from my holiday to hop onto some free wifi, thanks to the Port of Tallinn. Did you know that Estonia is one of the most connected countries in the world?
At the end of last week and the beginning of my Baltic cruise on NCL's Getaway (who do meetings and events on board), an edition of The Future in 15 that I taped the week before was released. In this program we discussed the increasingly hot topic in the MICE industry – Commission.
Commission, love it or loath it, is more than likely here to stay. There are many compelling reasons to stick to the commission model in most cases.
1.      Small venue finders and meetings companies depend on it.  It is how they are paid for doing a lot of the heavy lifting on behalf of the venues and suppliers that that use.
2.      Not all companies and sectors would be able to deal with being charged a fee for these services – a great example of that is charities/non profits. Over the past years there have been huge scandals regarding the amount of money that charities of all sizes spend on their administrative causes. The idea of paying a 10% fee (or more) to a venue finder or agent is unthinkable for them.  The media would eat it up.
3.      Many suppliers need the support of those people who rely on commission in order to fulfil outsourcing is becoming more and more of a necessity.
Yes, we are pro commission, in all aspects of the travel industry.  Although it takes different shapes and forms in the different sectors of our industry it is still there. Being pro-commission doesn't mean that we don't think that there are changes that for are needed to make the system work better for everyone concerned.
At the Meetings Show in London, I moderated a panel on behalf of the HBAA about commission and in the end it came down to transparency and standardization being the two most important parts of the discussion.  I have blogged about transparency previously so let's have a look at standardization instead.
There several reforms that will need to be considered particularly by the MICE industry in order to reform the commission process.
1.      We need to set up some guidelines of payment times.  It is not unusual for an agent to book an event for a client 2 years in advance and then have to wait 4 to 6 months afterwards to be paid. I don't know another industry where you get paid for the work that you do 2 ½ years later.
2.      What commission is paid on would also be a major step in the right direction – at the moment only in Europe are commissions paid on anything except bedroom space. If people in non-European countries wonder why they don't always win the business when they go up against a European venue this is one of the reasons. The amount of work that is done to venue find or run a meeting in Asia, the Americas or elsewhere is no different than it is in Europe. Why shouldn't we be paid for all of our work everywhere.
3.      Contracts also need to be standardised.  No, I don't mean the pages that spell out the colour of tablecloths or the variety of wine but the final page that contains the financial information. This would enable smoother and faster processing as well as more accurate reporting data.
All of these points are being debated as I type. Clearly we need an industry standard. I would love to hear your thoughts either in the comments of this blog or via email at Rachellejv@dezika.com (just be aware that I am gong to go back to my holiday in a few minutes so may not respond before Friday.)
For more information on Dezika and CTS – Rachellejv@dezika.com