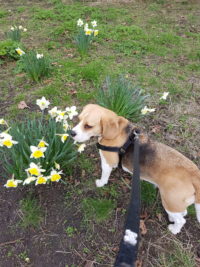 21
Mar
Every decade life seems to become increasingly complex. We work more hours, need to learn to deal with endless forms of new technology. Juggling jobs, companies and other responsibilities have become the norm.   We all do it these days.
When I lived in Washington, DC in the 80s we used to compare the number of hours that we had worked that week at late night parties on the weekend. The more hours, the better person you were.
When I moved to Europe, almost half a lifetime ago, I learned that not the entire world works like that.   In Europe, we tend to try to Work to Live rather than Live to Work. Alas, with the economic changes over the past 27 years that isn't any longer the case. While, yes, we still take holidays we pretty much always bring our work with us. (I am writing this from a cottage in Cornwall). Our phones, tablets and computers come with us on holiday.
I am lucky, my hobbies tend towards spending time outdoors – bird watching, walking, and exploring new places. This means that at times I am forced to leave my various electronics behind. The phone scares the birds and when you are climbing up and down rocky paths reception is patchy if it exists at all.
Still believing in being able to take time to smell the flowers means having great backup in place: systems that ensure that the processes that bring you financial security are indeed secure and will keep running when you are out looking for that rare bird, or exploring a sandy cove.
CTS helps do exactly that with your commission based bookings.   Last year we processed over 45 million commission transactions.
Wouldn't know that you had:
Increased operational efficiency – smart people doing smart things!
Commission reconciliation available for all
Data transparency – audit and strategic reporting
Business intelligence, peer competitive comparison
Enhanced marketing presence in agency community
No more frivolous inquiries
Give you that confidence and security that you need to be able to go out and climb that mountain or swim that extra mile?