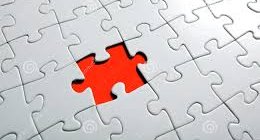 21
May
I am just back from IMEX Frankfurt – in that wonderful/horrible haze that we all walk around in post a major trade show.
I thought that I would blog a bit about Event Tech this week.
As I wandered the floor of the show in the technology area I noticed how many companies are competing for being "the" full service tech solution for the MICE market. I don't want to name any of them as we don't partner with or push any of them now but all seem to offer online solutions, either by old fashioned downloadable software or a cloud-based offering. The menu generally includes:
Personalised Event Invites
Custom Websites
Registration Management
Group Bookings
Session Selections
Online Payments and Invoicing
One to One Delegate Meetings
Email Communications Tools
Badges and Bar Coding
Quick Search and Advanced Reporting
Social Media Marketing
On Site Tools
What NONE of them include is a way to make the commission collection process more efficient. For many MICE agencies, commission is their sole source of income.   They don't mark up and they don't charge fees.
Backed by CTS Systems, one of the leading companies in Commission for both the leisure and transient markets, Dezika offers a secure and robust way to deal with your commission needs.
Adding the power of Dezika as a bolt on to your "full" service Event Tech would indeed provide you with the "whole" package.
Rachelle